Foreword by the Chair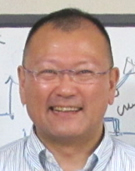 Dear Friends and Colleagues,
It is my great honor to host the 9th International Symposium on Memory and Awareness in Anesthesia (MAA9) during July 20-23, 2014 in Tokyo, Japan. This is the first MAA conference ever held in Asia since its inception in Glasgow in 1989.
The scope of this conference has historically been ranged extensively from neuroscience of anesthetic action, memory, and consciousness to the clinical aspects of awareness during anesthesia. The MAA9 will follow such tradition and further place even more stress on the latter: epidemiology, diagnosis, prevention, and treatment of intraoperative awareness, thus the conference slogan being "Minding the Mind of Subconscious Self." Neurophysiological mechanisms of anesthetic-induced unconsciousness have also been among the most exciting topics in recent frontier of science. World's leading scientists and physicians are invited to contribute their cutting-edge findings to the most significant conference on anesthesia and consciousness.
The conference venue lies at the heart of Tokyo, the most vibrant core of Japan. Capital of Japan for over 400 years, Tokyo demonstrates unique fusion of Japanese tradition and diverse cultures from all around the world. Please enjoy a vacation in Japan after the meeting at any other historical cities or famous resorts, such as Kyoto, Hiroshima, Nagano, and Hokkaido: they are all within easy reach in a couple of hours from Tokyo.
I sincerely look forward to having you all here in Japan very soon.
Sincerely,
Jiro
Chair of MAA9
Jiro Kurata, MD, PhD
Jr. Associate Professor of Anesthesiology
Tokyo Medical and Dental University